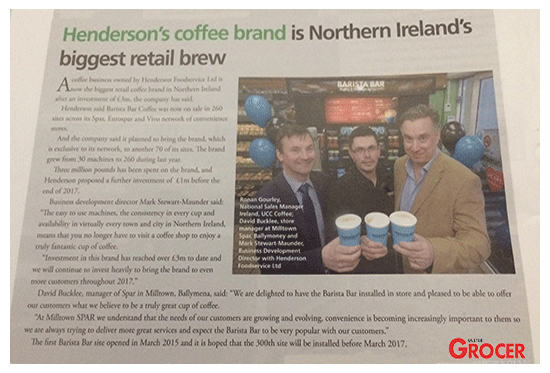 12 May

Barista features in The Ulster Grocer Magazine

Featured in the Ulster Grocer is an article about the very successful Barista coffee Concept!

Aspire are proud to be associated with the rise and success of the Barista concept!  We have now manufactured & installed more than 300 stands throughout Northern Ireland.